This waterside villa is set within 650 acres of woodland, meadows and lakes and joins designs by Phillipe Stark, Mechanoo, Marcel Wanders, and interior designer Kelly Hoppen.
Located at the edge of Bowmoor Lake this house takes full advantage of its corner location. Split over four floors comprising – basement, ground floor, first floor with roof terrace – the house twists at first floor to frame distant views over the lake whilst creating a sun-sheltered terrace to the floor below. Here the ground floor steps down in section to present a curved sunken-seated area which addresses the terrace and a glass edged pool with lake beyond.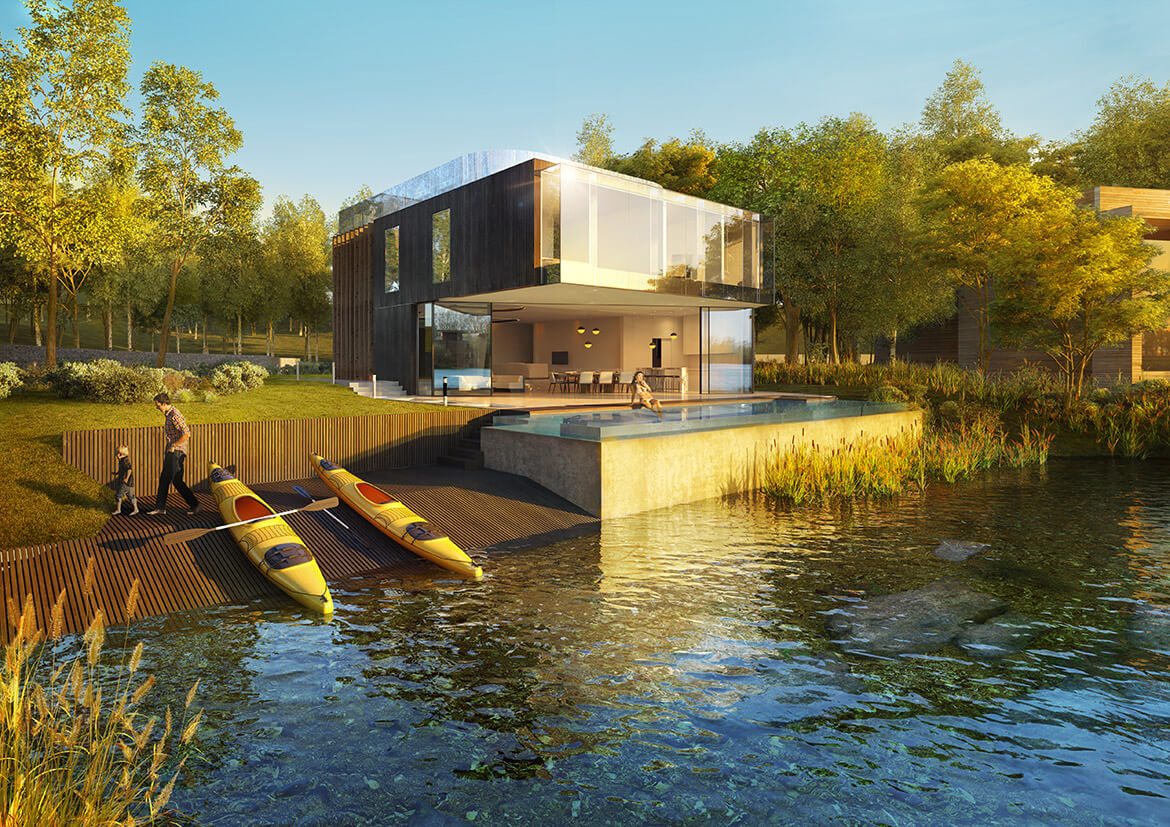 Baca Director, Richard Coutts said 'water creates a profound connection with the spirit of the place. With the glass doors of the living room folded back, and the use of a semi-gloss ceiling – as gentle breeze washes over the pool and lake it with send caustics (pool reflections) dancing across the room. What a perfect way to take in the view and unwind'
Another key feature of this house is an atrium and spiral staircase which connect the house vertically. This was a key part of the client's wish list which creates both a statement entrance and bathes the interior of the deep plan with daylight.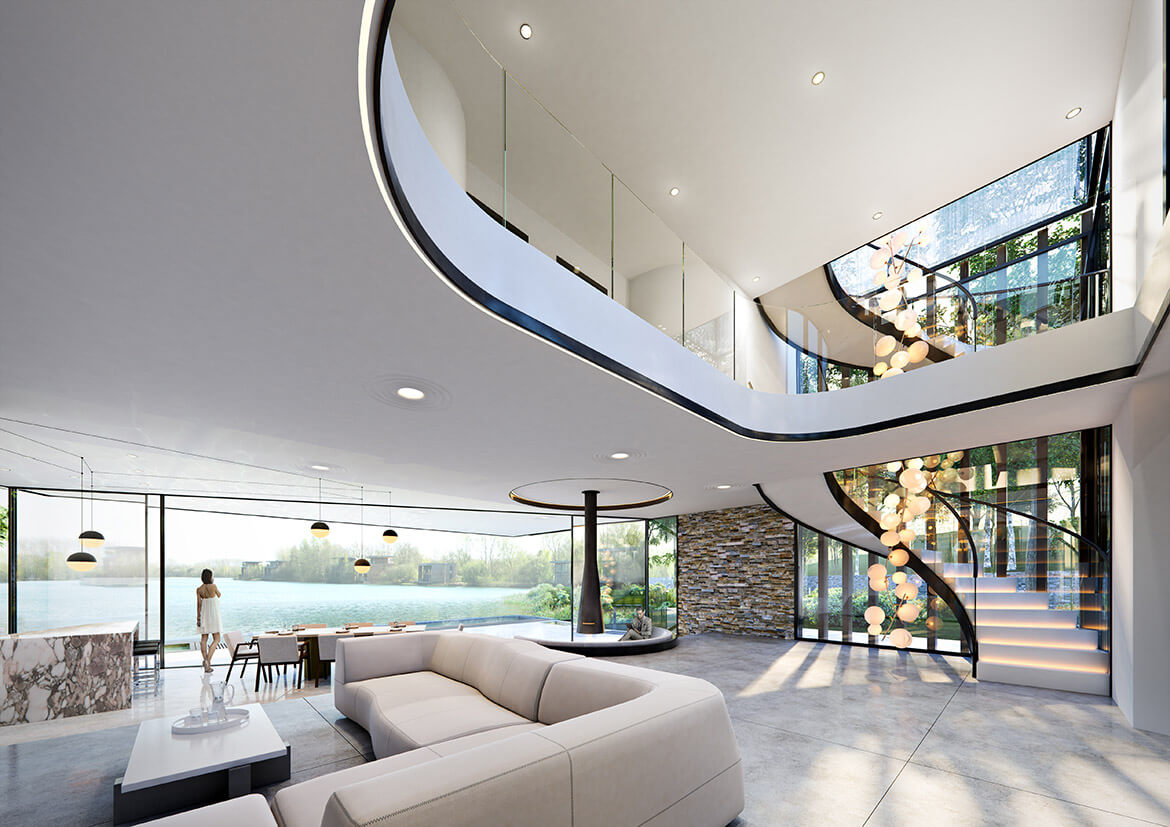 The majority of bedrooms look out over the lake, each having its own en-suite and/or walk-in wardrobe.
The deep basement is reached by either a discrete stair or a car-lift and accommodates a games room, gymnasium, home cinema and space for 5 luxury cars. Daylight is brought into this space in dramatic fashion via the swimming pool whose glass edge forms a panoramic window in too and out from the basement. Combined with roof lights and dynamic interior lighting, this lower floor forms a wonderful setting for showcasing luxury vehicles and for escapism at home.