Described by a local councilor as 'the ark' waiting to be buoyed by rising waters, 'Sea View' villa visually floats above the landscape, with panoramic views afforded to its new owners, over the Blackwater Estuary.
The villa has secured full planning permission through its compliance with Paragraph 55 of the UK's NPPF National Planning Policy Framework which permits residential development of exceptional quality and which looks to provide "Exceptional and innovative houses in open countryside".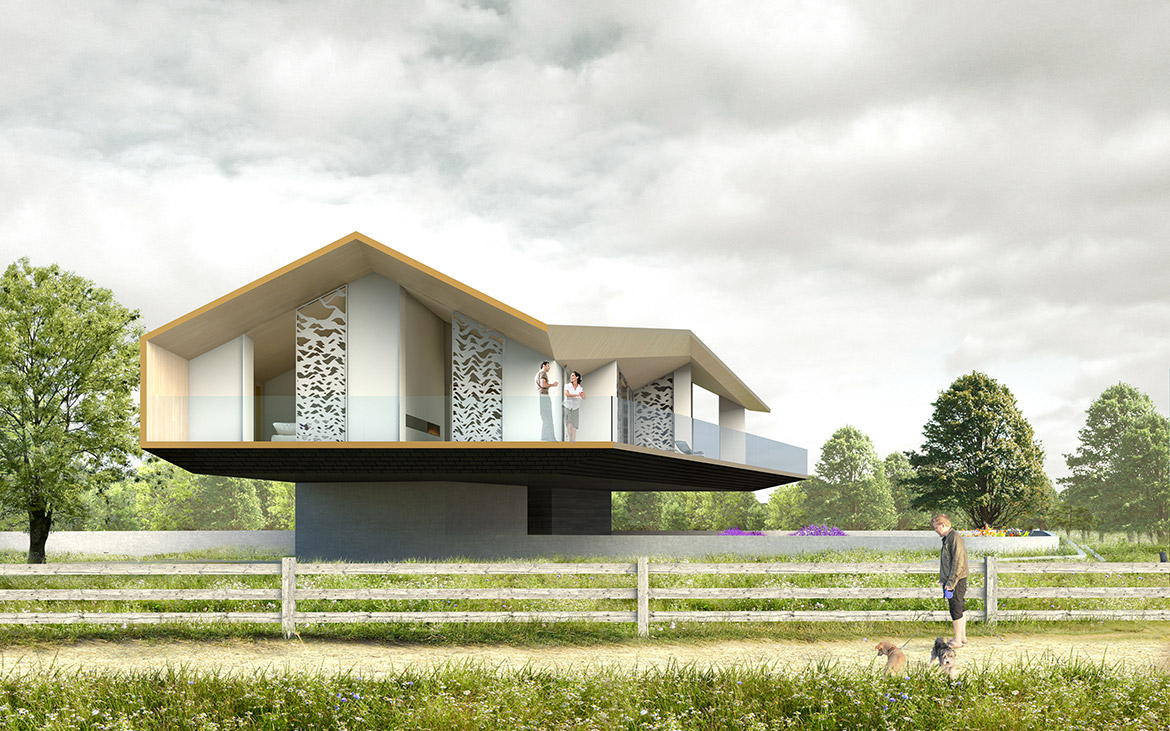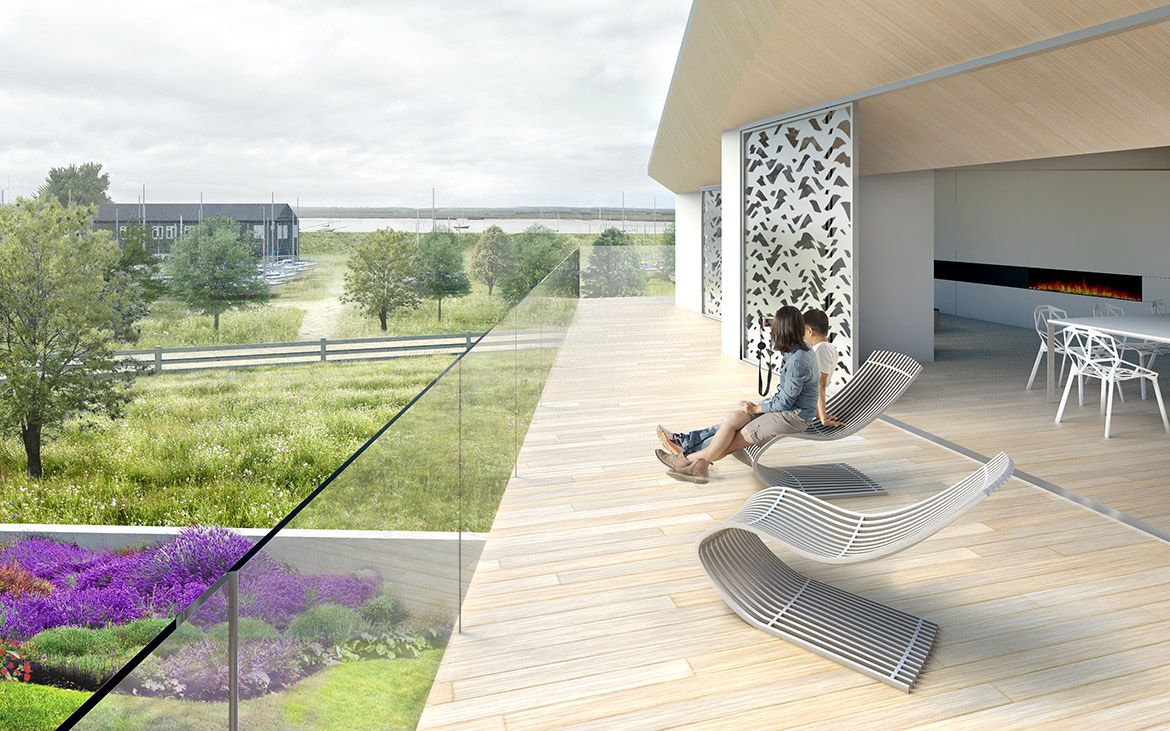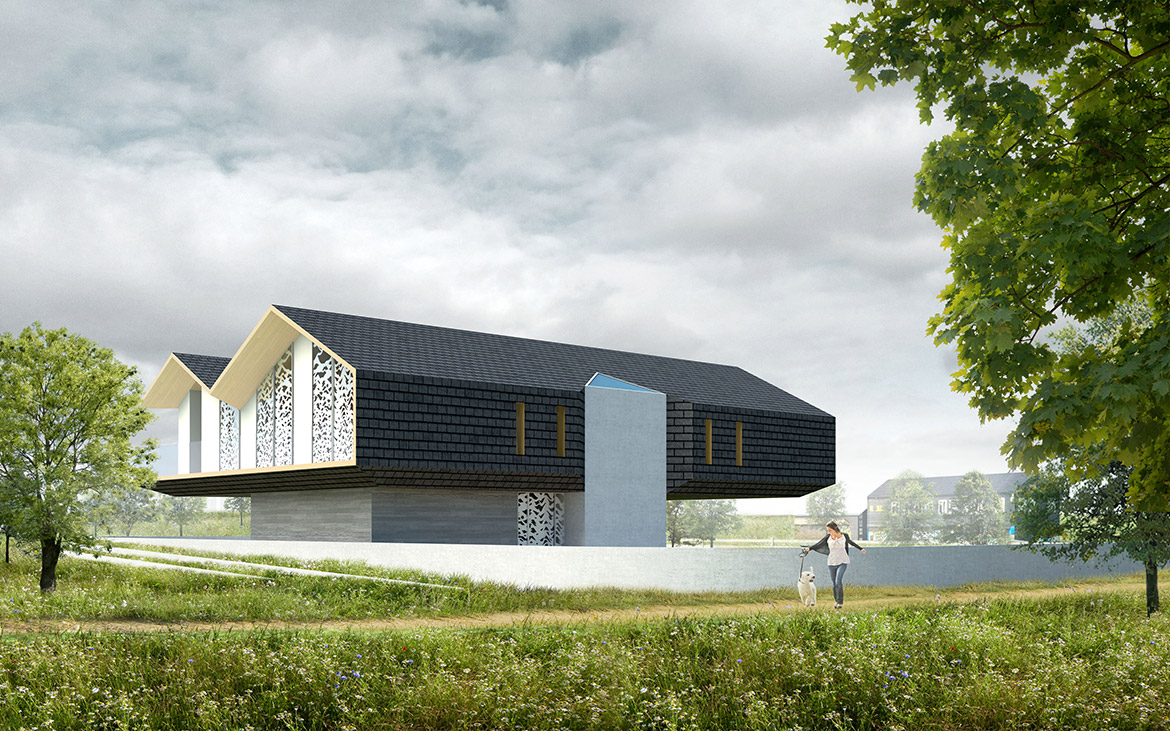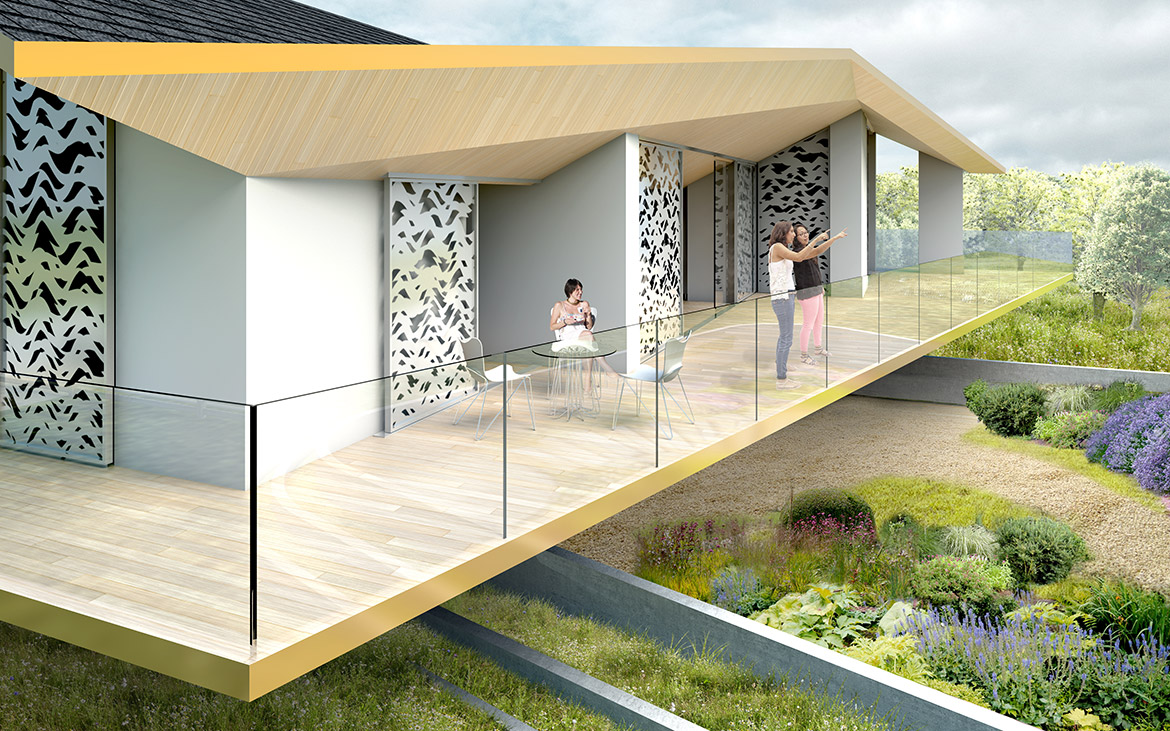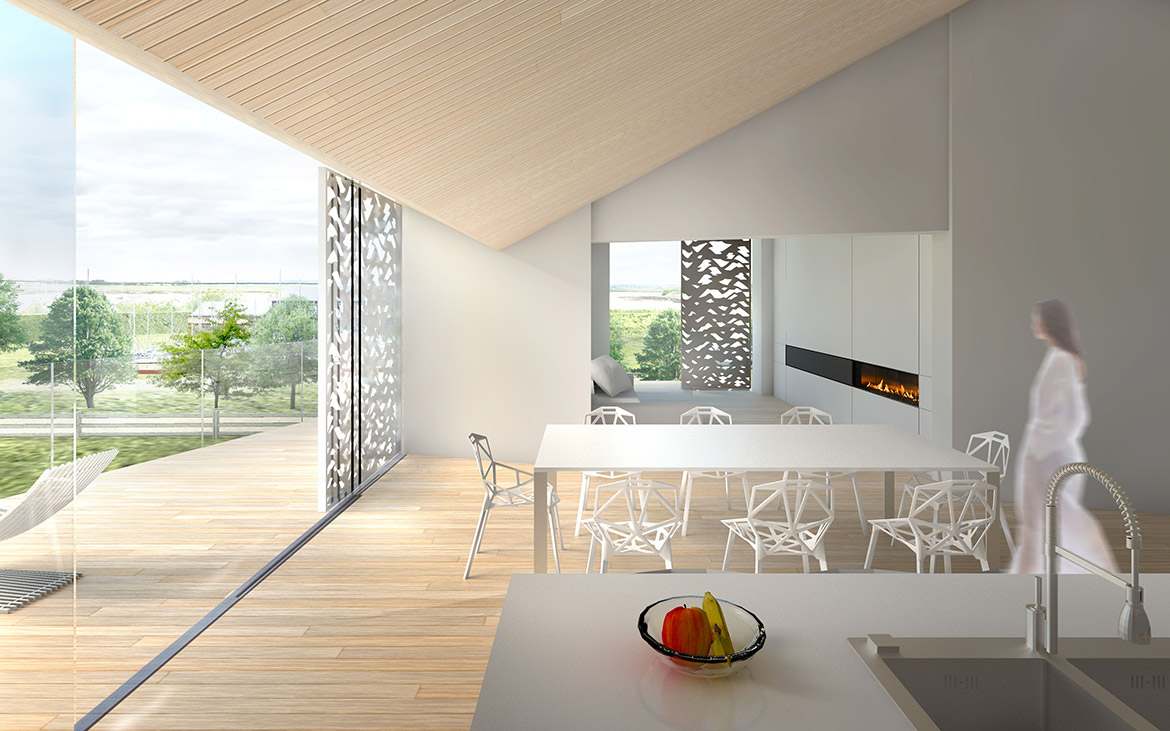 The Concept
The building design takes its inspiration from coastal references such as fortified boathouses, sea walls and the coastal landscape. The proposal is to rebuild the residential property previously on the site, replacing it with a flood resilient property with the primary living areas elevated to first floor level, offering panoramic views of the surrounding Blackwater Estuary. This is above the 1 in 1000 years flood level plus climate change allowance plus freeboard, providing a 'safe haven' for occupants and neighbours during a flood event. Wrapping around this structure at ground level, will be a garden wall, which both creates a courtyard garden plus a flood defence to protect the private garden, entrance and garage from a 1 in 100 year flood event. The large cantilevered floor plate gives the impression that the building appears to float in the landscape above the flood resilient garden.
The design aspires to meet the Passivhaus Standard for the occupied portion of the house, incorporating the principles of good insulation, minimising thermal bridging, increasing thermal mass, excellent air tightness and using mechanical ventilation and heat recovery. Photovoltaic solar slates on the roof will generate enough electricity to meet the energy demand of the building's occupants.
An independent Design Review Panel, when appraising the design, stated: 'There is the potential to create an outstanding house on this site. The concept of a wild landscape surrounding the house with a manicured garden enclosed within the wall is very strong. The flood resilient nature of the design is innovative and could help to raise standards for the design of future homes within this floodplain location.'
Coutts adds: "The house will act as a flood-proof exemplar in an area that is prone to flooding and will raise the standards locally for well-designed low energy architecture together with an exemplary standard of domestic-scale renewable energy production. Whilst an innovative solution to flooding, this building will also be a thing of beauty. The decorative screens inspired by the salt marshes will emulate the magical qualities of caustics that will dance across the internal ceilings and walls. We are thrilled to be involved with such an exciting project and hope that future new build and replacement buildings within estuary environments will adopt some or all of these strategic measures."