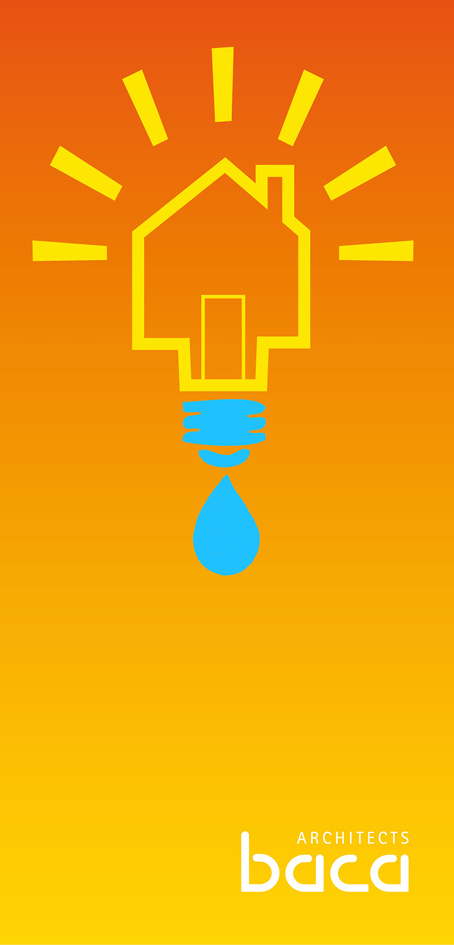 Can Project
Climate Adaptive Neighbourhoods
The Climate Adaptive Neighbourhoods (CAN) Project was one of 50 projects funded by the Technology Strategy Board as part of the UK Government's 'Design for Future Climate Programme'. The aim of the Design for Future Programme is 'to help develop innovative ideas to make buildings fit for the future'
Enabling Adaption and Extending the Life of Buildings
Completed in 2014, the CAN Project identifies measures to adapt to climate change and a timeline during which these should be carried out. This research involved working with the University of East Anglia (UEA) Tyndell Centre, to use the Weather Generator Project (as used for UKCP09) to explore climate impacts at high resolution. This cutting edge research with a focus on water stress and water hazard, which is particularly relevant to many parts of the East of England.
The project, titled Climate Adaptive Neighbourhoods (CAN), has advanced the design of an existing innovative masterplan for 700 floodproof homes on a prominent regeneration site in Norwich; to create a holistic design that simultaneously addresses a range of climate issues for East Anglia.
One of the most positive findings of the work was the potential that flood-risk management measures could improve cooling opportunities within neighbourhoods and buildings and provide space for rainwater harvesting.
• The proximity to water presents opportunities for cooling either directly from the water or indirectly from the reduced temperatures surrounding the water.
• The flood void created by raising buildings above the ground level provided a potential source for passive ventilation and cooling (equivalent to a labyrinth and stack cooling system).
• The heavy masonry construction required to provide flood resistance or resilience at the ground floor, provided thermal mass that helped to reduce the overheating risk.
• The possibility to use the flood void to provide large volumes of rainwater harvesting warrants more detailed research, particularly in areas of water stress.
The research identified the potential beneficial relationship between overheating and flooding resilience strategies. Many of the sites currently at risk of flooding throughout the UK are also predicted to experience significant increases in average and peak temperatures. Interspersing blue and green space throughout development can help make space for water as well as provide natural cooling.
For the East Anglia region, identified by REGiS as prone to flooding and with a higher than average degree of climate change, the benefits of this research to retro-fitting existing developments in the area could save multi-millions of pounds over coming decades.  Nationally, it will could help save capital costs and design on similar construction projects.
Awards
RIBA Presidents Medal for 'Practice based research 2014 – Commendation.